New ways to keep you (and your pet) moving.
At Bark n Bag, we strive to provide you with an enjoyable shopping experience while providing top quality pet travel bags and accessories. From the rugged Outback Messenger to the elegant Monaco, we are sure that you will find something that fits your pet parent lifestyle.





Bark n Bag began it's journey in 2005 to enrich the special relationships between people and their small companion animals. With eco-friendly materials, innovative construction and unique designs, our product offer many travel options for the pet parent. Our core values, function, value and comfort shine through in every product we make.– DAVID FINE, OWNER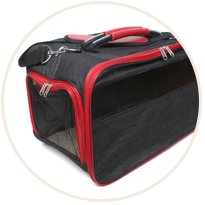 Eco-Friendly
From pesticide-free organic cotton to fabrics made from recycled plastic bottles, being environmentally conscious is important to us. We're also Prop 65 compliant.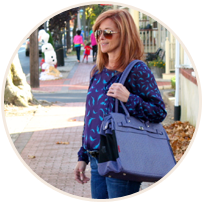 Fashion
Whether you're shopping or traveling you should still look great carrying your pet. From vintage to chic to practical, we've got designs to fit any style or occasion.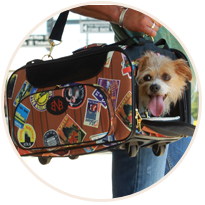 Comfort
With padded handles, adjustable shoulder straps, organic cotton quilted pads, and mesh sides for ventilation, both you and your pet can be comfortable wherever the two of you are going.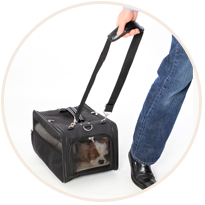 Convenience
For senior people/pets or people on the go, our Wheeled Jetway Carriers have 4 wheels with front swivel 360 degree wheels and a shoulder strap that doubles as a loop pull or tow pull.